Baby announcement yard signs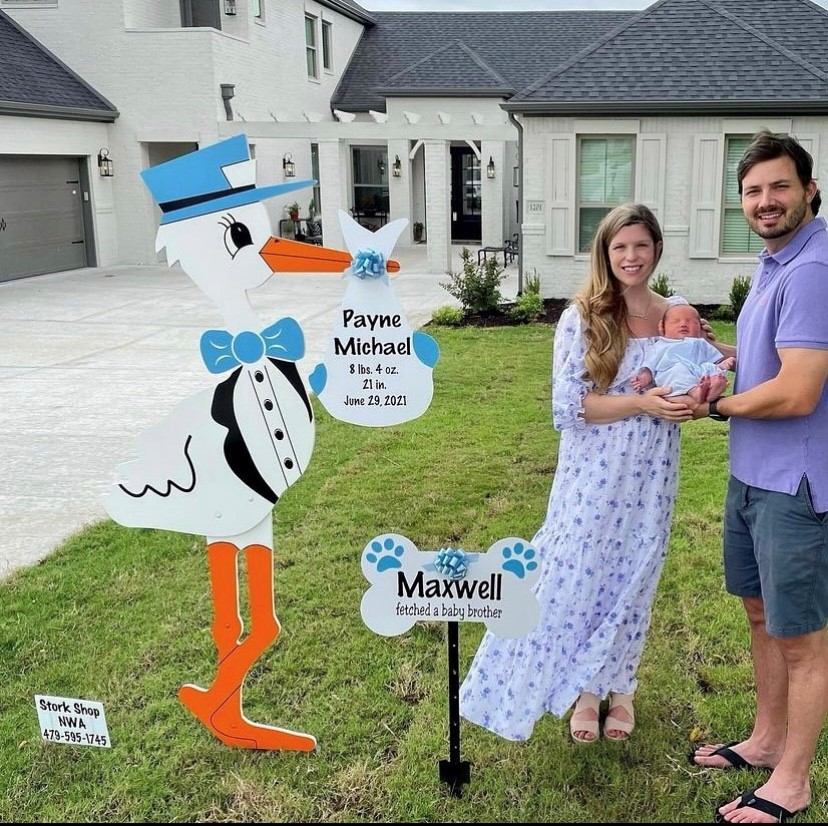 A new baby is like the beginnings of all things… wonder, hope, a dream of possibilities. Welcome home baby Payne!
At Stork Shop NWA, we have the cutest stork baby announcement yard signs in all of Northwest Arkansas. All of our stork rental signs are personalized and once the rental period is complete, we leave the personalized signs at your front door for you to keep! For pricing click here https://storkshopnwa.com/pricing-stork-sign-yard-northwest-arkansa/
We deliver to all of NWA including, Fayetteville, Springdale, Rogers, Bentonville, Bella Vista and surrounding areas *Delivery fee may apply to distances greater than 20 miles from our residence
Call us at 479-595-1745 to rent your stork sign and follow us on Facebook and Instagram!